Are you planning to visit Himachal with your friends and family? Do you want to explore the beauty of North India but don't know where to go? If yes, then, check out the top 4 places to visit in Himachal recommended by verified travel consultants of India on QuikConsult, the leading chat and email consultation platform of India: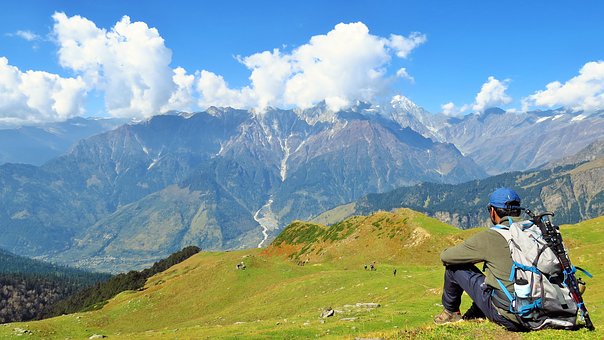 Manali, Himachal Pradesh, India   
Manali is the most famous hill station of India with natural landscapes and beautiful locations for tourists, families, and couples. It is located near the banks of river Beas and it is also famous for beautiful snow fall sightseeing. It is the first choice of top travel planners and experts specialising in North India.
Kasol, Himachal Pradesh, India  
Also known as mini Israel, Kasol is an international travel destination. It is located near the banks of Parvati river. Kasol is famous for international trance parties and festivals which often takes place in full moon lights. Best travel planners of India recommend 'not to miss the opportunity' of exploring this place in Himachal Pradesh.
Malana, Himachal Pradesh, India 
The ancient village of Malana has a taboo culture with breath taking locations. The village was isolated from the rest of the country for a very long time. It is famous for its cannabis oil Malana cream used by locals for medicine purpose. Malana village is a global attraction for tourists around the world and hence highly rated by top travel consultants and experts of India.
Shimla, Himachal Pradesh, India 
Shimla is the capital of Himachal Pradesh. It was also the summer capital of India before Independence. Rated by best travel planners of India, Shimla has beautiful hills with old British architecture. It is also called the queen of hills. You should definitely visit the small town if you are interested in exploring hill culture with historical background.
If you are travelling alone or travelling for the first time, then, we recommend you to consult verified travel experts to get best accommodation plans, travel insights, booking details, and local travel tips. This will save the time spent on trip planning, bookings, and figuring out other vacation details.
Check out verified travel consultants in India at QuikConsult.