You must keep an open mind while buying a home for yourself or your family. At the same time, you can come upon something that suits you and the right house in the area you've picked. Here, we've compiled a list of Zirakpur's best flats for you.
THE ANANTA ASPIRE
The Ananta Aspire offers Ultra luxury Flats in Zirakpur. The design ideas seek to offer comfort and luxury while exquisitely embracing nature. This project is a dual-core structure that will allow maximum natural sunlight from all directions and open out to a beautiful view of the city beyond. AV Infratech has always been driven by an unquenchable desire to offer residences that stand out because of their distinctive infrastructure. They entered the real estate market with the desire to raise the bar for the sector. They at AV Infratech are really passionate about what they do. Among them are Platinum Floors, Alliance Homes & Alliance Orchids, and so on. Delivering residences in Zirakpur with efficiency and dedication, another start in the never-ending…
Email: sales@theanantaaspire.com
Website: https://ananta-aspire.in/
Contact No. +91 8045970001
Fully Automated Smart Home
Your house can't possibly be smart enough without the newest technology when the Internet of Things (IOT) is all the rage nowadays, right? The technology for smarter living that Team The Ananta Aspire provides is unquestionably the greatest in the world for fully automated houses.
---
Central Park
Imagine having a park all to yourself, all for your parents, and all for your kids. The Ananta Aspire has theme parks tailored to different age groups, providing a wide open space of greenery for everyone to relax, recharge, and forge a bond with nature.
The Central Park includes:
Senior Citizens' Area
Kids' Play Area
Bamboo Garden
Zen Garden
Water Body
---
Clubhouse
The Clubhouse, which offers a variety of leisure and entertainment activities, your nights will be unforgettable. The clubhouse at The Ananta Aspire has been designed with the residents' welfare in mind and has a thoughtful and eye-catching layout. The Clubhouse has a gym, spa, salon, reading area, coffee shop, table tennis room, billiards room, conference room, and banquet hall.
---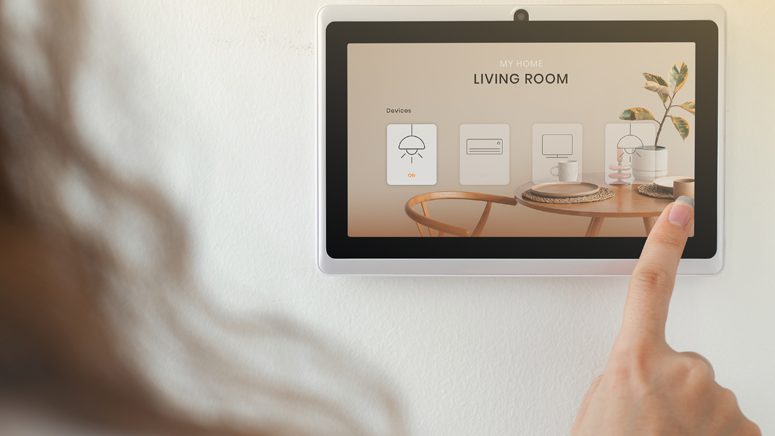 3-Tier Security System
Around the whole facility, a three-tiered security system has been implemented. The several layers of security assist close any gaps in protection. Live in luxury and safety without being afraid or concerned.
SUSHMA BUILDTECH
Sushma Buildtech Limited is a renowned real estate firm in Punjab that provides superior home solutions to people. With its first-rate client solutions that are exemplary of innovation and design skill, Sushma Buildtech has carved out a niche for itself. Sushma Buildtech's portfolio of buildings includes projects in the residential, commercial, and retail sectors. The business places a high value on maintaining enduring connections with its stakeholders and customers. It also thrives on key principles like honesty, openness, and integrity.

Part of SUSHMA Downtown – a 60-acre Modern Township
Located on Airport Road
Bigger Rooms with Dedicated Family Lounge
Kids Plantation Area to Foster Love for Nature
Musical Walkways
Personal Herb and Spice Garden
---
World-class Business Centers
Stately Suites
Fun Co-Working Spaces
Spacious Lounges and Lobbies
Premium Studio Apartments
---
NK Sharma Group
The NK Sharma Group is a well-known real estate developer that was established in 2000. In Chandigarh, Panchkula, Zirakpur, and Mohali, it is very prevalent. It is known as the first building business whose SSPs were certified by Punjab Urban and Planning Development (PUDA). Quality compliance, customer centricity, transparency, and on-time project delivery are the company's core USPs. important actions The developer offers for sale NK Sharma Group plots, NK Sharma Family homes, NK Sharma Group apartments.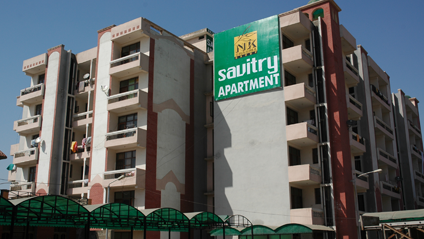 The project has been delivered successfully to the customers and has received great response even. Savitry Apartments is located at VIP road in Zirakpur. Bestowing harmony blended with modernity and rich values, it has attracted people in a large numbers and made them purchase one. It has an excruciating and vivacious charm that magnetized many all.
---
MOTIA DEVELOPER
One of the top real estate developers, Motia Group, offers superior residential alternatives with cutting-edge facilities and commercial buildings that stand out, not just in Tri-City but throughout the whole North. All of Motia Group's initiatives aim for quality and perfection, from idea to design to execution. Young and modern real estate firm Motia Group wants to establish benchmarks for the sector. It has already made a name for itself among the elite, and its projects are renowned for their superior craftsmanship and distinctive flair.

Royal Citi
Royal Citi offers royal experience with round the clock amenities and exemplary services, Homes That you'll love to live in, Visualize a dream luxury house to call your own, that too at an affordable price in Zirakpur, one of the fastest growing city in India. Spreading to an area of 23 acres, Motia'z Royal Citi with its admirable features truly offers residents a luxurious life close to nature.
---
Fortune Multitech PVT. LTD.
Fortune Multitech are fortunate to have had a positive impact on this enormous evolutionary process. Every property owned by Fortune Multitech welcomes visitors with a professional commitment to quality every day of the year.
Fortune Multitech prides itself on having a solid reputation for excellence that you can always rely on. Building your ideal home today is made possible by a dedication to excellence that is supported by significant housing financing firms and organisations. The organisation aspires to keep providing upscale residences to affluent residents at reasonable costs with the goal of building homes for everyone.
VICTORIA HEIGHTS
Victoria Heights is located in Sector-5, Peer Mushalla, Zirakpur NAC (Adjoining Sector-20 Panchkula)with easy access to the main road, and market areas. Encircled by residential neighborhood & access to the commercial sector's, our high-rise infrastructure offers beautiful views of nature within reach, with its fresh green, natural environment.