The Solar Panel Energy is expanding its horizon in the Perth or Western Australian's Solar Industry for the last several years. Perth enjoys more hours of the sun than any other major city in Australia and it's one of the best cities in Australia for fast installing solar power system, both for commercial and residential properties. Sunny and warm all year round, solar power is the best natural way to get electricity in the city. Deciding on the best Solar Panel Installers in Perth can become a bit of a hassle.  So here we have a list of best Solar Panel Installers in Perth.
Here is the List of Top 10 Solar Panel Installers in Perth:
Future Solar WA
Future Solar WA provider believes in the power of satisfied customers. There customer service approach emphasizes on providing superior on pre & post sales services. They also provide their customers with the world's leading brands with more than competitive prices, quality components, and experienced and professional installation teams. At Future solar WA provide residential as well as commercial solar solutions across the whole Western Australia and the Best Solar Energy Solution provider in Perth.
They bring the most competitive prices for sale in Western Australia with services that are second to do and understand that our Customers are not only looking for the products that are good quality but also easy on the pocket. For this we are in the constant search for the latest technology, the best quality and ensuring competitive solar products to off our customers, there we are the Solar Panel Installers in Perth.
For More Information:
Visit: www.futuresolarwa.com.au
Address: 34/244 Beringarra Avenue Malaga, WA 6090, Australia
Phone: 08 6117 5726, 0452 3521 88
Email: enquiries@futuresolarwa.com.au
Clean NRG Solar Energy
Clean NRG Solar is Perth's leading energy production shop for homes and businesses. We are proudly a Perth owned and family run, bricks, and solar retailer. They are exclusive to Perth with a combined showroom, office and warehouse under one roof in Osborne Park.  They have been in the solar business since 2010 providing people a full design, sales and installation service, for Solar Panels, Solar Battery Storage, Solar Hot Water, Solar Roof Ventilation, Solar Pool Heating with lots of variety which reduces your energy cost.
Address: 1/7 Leeway Ct, Osborne Park WA 6017, Australia
Phone: +61 8 9244 9200
DNX Energy – Solar Power Perth:
DNX offer solar PV system solutions for businesses and institutions in Western Australia. Business and homeowners in the Perth area can benefit from it and get large electricity cost savings with quality solar systems. They provide honest advice, fast and reliable service and customized solar solutions for everyone. Generous financial incentives are still available for residential and commercial solar clients. Solar panels can reduce the upfront investment costs by up to 40 percent. Solar has never been more affordable like now.
Address: 18 Stirling Hwy, Nedlands WA 6009, Australia
Phone no: +61 8 6181 2845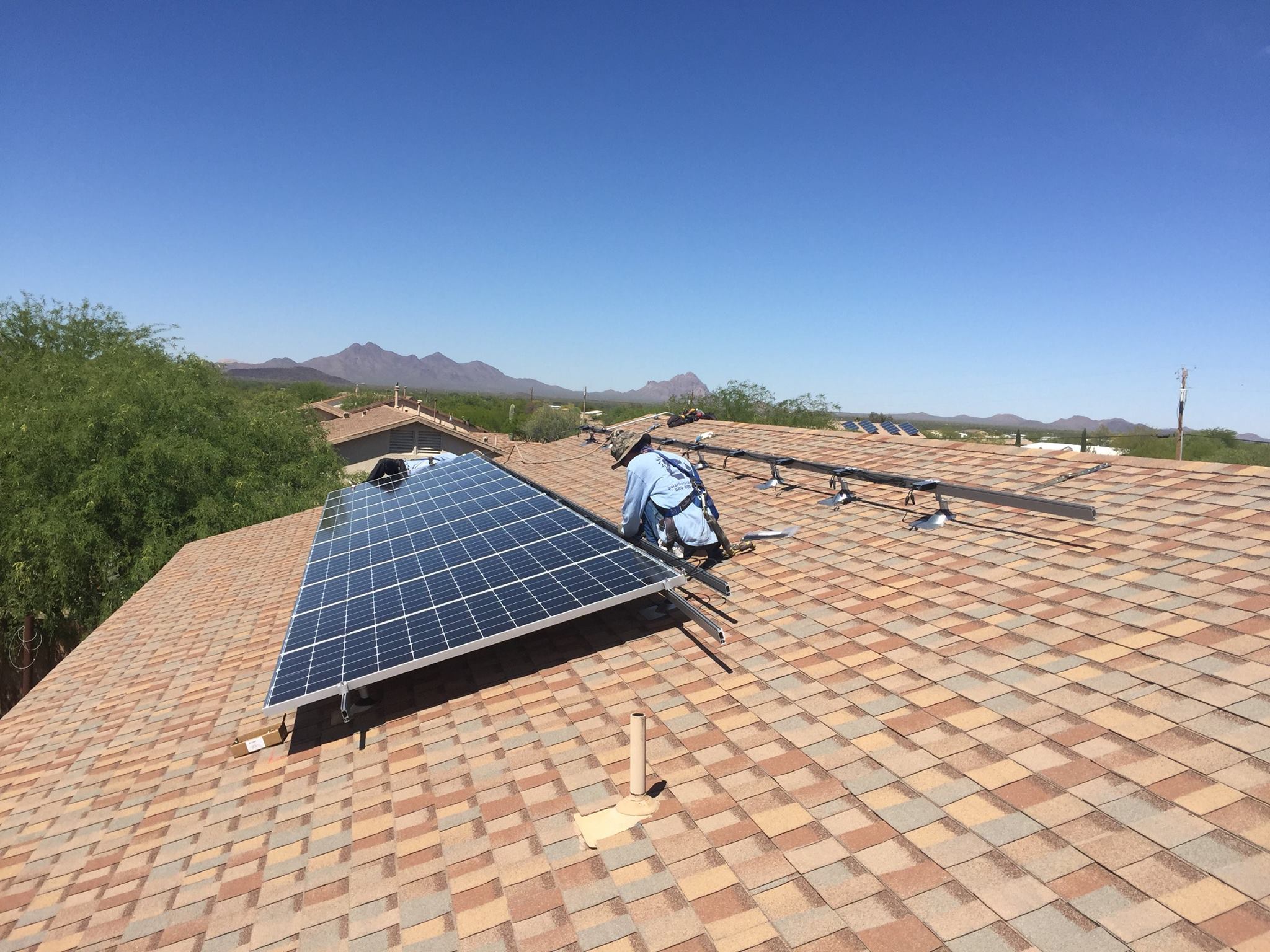 Renew Energy:
Renew Energy is committed to providing premium solar systems to homes across Western Australia. With over 15 years of experience, they install systems ranging from solar panels and solar hot water systems to solar air conditioning, all while maintaining our high-quality standards and competitive prices with Australia's warm and sunny climate, the continent continues to have high potential and benefits for solar energy production.
Address: 2/136 Bannister Rd, Canning Vale WA 6155, Australia
Phone no: +61 8 9477 5672
Solar WA:
Solar WA Pty Ltd, based centrally in Perth, offers a wide range of solar related products and services for solar Perth. The main focus of Solar WA is solar panels, solar storage systems, solar system engineering design, utility approval, solar installation service for both residential customers and commercial businesses
Address: 7 Wharton Rd, Kewdale WA 6105, Australia
Phone no: +61 1300 833 145
Perth Solar Force:
The Perth Solar Force's staff have more than 40 years of combined experience in Electrical, Electrical Logistics, Solar installations, Management, Solar Electrical, and People Management. We are intent on bettering all of our competitors not only on price but especially on workmanship and customer service. With a wide range of products, the Perth solar force is always ready to solve your problems and reduces your electricity bills.
Address: 7 Bombardier Rd, Wangara WA 6065, Australia
Phone no: +61 1300 773 669
Regen Power:
Regen Power is one of the best sellers in residential and commercial solar power system and solar panel solutions. Until now, they have installed over 10,000 residential rooftop solar systems in Australia-wide and led the charge into other countries to start projects with both economic and educational implication in sustainability living
Address: 4/90 Catalano Circuit, Canning Vale WA 6155, Australia
Phone no: +61 8 9456 3491
Solaire Connect:
Solaire Connect is an energy specialist company that specializes in solar power and air conditioning installations in Perth city. Solaire Connect believes in high-quality products and education of our customers in a non- pushy manner so that they may live a good life with high-quality lots of savings. Solaire Connect has built a healthy relationship with a limited number of key manufacturers over many years and now became the top solar equipment suppliers in Perth.
Address: u3/101 Winton Rd, Joondalup WA 6027, Australia
Phone no: +61 8 9300 9324
Solar Market:
Solar Market is dedicated to educating Australian households about the important issues associated with installing a solar system and making the process as smooth as possible to make life easy with lots of knowledge. Their team has experience of working in all areas of the solar industry and has brought all this knowledge together in one location so that you have the right information to make a decision.
Address: 4/1 Howard St, Perth WA 6000, Australia
Phone no: +61 1300 722 687
Solar4Ever:
They have helped Australian homeowners and companies make huge savings on the energy bills for many of the years, so let them do the same for you. Whether you would like to inquire about prices for a  sales and installation service, for Solar Panels, Solar Battery, Tier 1 German engineered Q Cells and SMA system, or a new inverter, or a service and clean, battery storage or an expansion of your existing system, they are only a phone call or email away.
Address: 21 Darlot Rd, Landsdale WA 6065, Australia
Phone no: +61 8 6102 2527
Above are the Best Top 10 Solar Panel Installers in Perth which essentially provide the most comprehensive warranty and support available to ensure your energy saving success. With a proven history of guaranteed customer satisfaction while you select the Best Solar Panel Installers in Perth with great technical experts